Home
Content Channels:
Major Holidays
Holidays by Month
Food Holidays
Garden Holidays
Birthdays
Anniversaries
Just 4 Fun
This Day in History
Christmas
Halloween
Thanksgiving
Easter
Valentine's Day
St. Patrick's Day
Chinese New Year
Holiday Recipes
Garden Recipes
Pumpkin Recipes
Chinese Recipes

How to Create Special Days

"National" Days Definition



January, 2022 Daily Holidays, Traditions, Fun, Facts, more!
You've arrived at Holiday Insights, where you will find fun, information, and lots more about every January, 2022 daily holidays on the calendar. You'll find daily holidays for every month and every day of the year, too. We've got you covered on the big ones, the small ones, and all of 'em in between. Whether you are seeking information for making a calendar for your organization or group, researching for a school report, or just having fun, we've got what you are looking for.
January Holiday Happenings!!
It's the New Year!!! Sure, the big December blockbuster holidays are over. But, January has no shortage of neat and unique holidays to brighten up those cold winter days. While you are stuck indoors and have a little time on your hands, explore some of January's less heralded days.
Note: We begin January with some of the shortest days of the year. Only the last couple weeks of December have shorter days. By the time we near the end of January, the days will become increasingly longer. Hooray!!
Greetings! Brighten up someone's grey winter's day with a cheerful Ecard. Surf on over now and make a free Ecard for a Birthday, anniversary, or any event!
January, 2022 Daily Holidays and Events:
This month in History:
January 1, 1908- The ball was first dropped at Times Square in New York City.
January 12, 1966- Batman debuts on television
January 23, 1556- The deadliest earthquake in history strikes Shansi, China, killing 830,000 people.
Find more January historical events
Tips to surviving cold and snowy January days and nights:
Curl up by the fireside with a good book.
If you are a gardener, surf through seed catalogs, and read a good Garden Blog.
Become a Birdwatcher. Strategically set up a bird feeder where it can be seen from your window. You'll be amazed at how many different kinds of birds over-winter in your backyard. About Bird watching
If you can't beat 'em join 'em.... participate in outdoor winter sports and activities.
Among other things, January is:
National Oatmeal Month
Hot Tea Month
January Notes:
Flower of the Month: Carnation, Snowdrop
Birthstone of the Month: Garnet
Astrological Signs: Capricorn Dec. 22 - Jan. 19; Aquarius Jan. 20 - Feb. 18
The Moon this month is called the Old Moon, Moon after Yule, Storm Moon.

Coming up in February!
---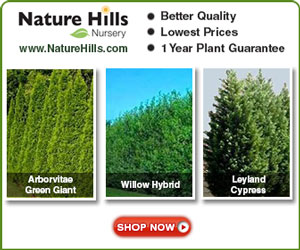 January Weddings and Anniversaries Do you know what to get? We all know that silver is for the 25th Anniversary, and gold for the 50th. But, what about all the anniversaries in between? Know the right gift for each year.
---
Holiday Insights, where every day of the year is a holiday, a bizarre or wacky day, an observance, or a special event. Join us in the daily calendar fun each and every day of the year.
Did You Know? There are literally thousands of daily holidays, special events and observances. There's more than one for every day of the year. Many of these holidays are new. More holidays are being created on a regular basis. At Holiday Insights, we take great efforts to thoroughly research and document the details of each one, as completely and accurately as possible.
---
Note: If you are using the dates in our site for calendar or other publishing purposes, we recommend you double check with other sources. Each year, we find a number of holidays with conflicting dates.
*******
Shop For:
Live Plants
*******