Holiday Insights - 2021 Daily Holidays, Traditions, Fun, Facts, more!
November Happenings!!
Tucked between a couple of huge holidays (Halloween and Christmas) is a pretty big holiday itself....Thanksgiving. Nowadays, it gets a little lost, as the Christmas shopping season begins before the Halloween decorations are put away. Not at Holiday Insights. We enjoy and celebrate this very special time, to give thanks to God for the many loved ones and for the many things we have. About Thanksgiving
We hope you enjoy the month of November. It is month filled with holidays and special events.
2022 Calendar Dates: Take a peek at next year's holidays, events and special days.
November Holidays and Events:
Holiday Greeting cards! Surf on over now and make a free Ecard for Thanksgiving, Veteran's Day, birthdays, an anniversary, or any event!
This month in History:
November 9, 1927- Giant Pandas are discovered in China. More on Panda Bears
November 14, 1968- Yale University goes Co-ed.
November 24, 1859- Charles Darwin publishes his theory on evolution .
Find more at More this Month
Among other things, November is:
National Epilepsy Month
Peanut Butter Lovers Month
National Sleep Comfort Month
---
November Notes:
Flower of the Month: Chrysanthemum
Birthstone of the Month: Topaz, Citrine
Astrological Signs: Scorpio Oct. 24 - Nov. 21; Saggitarius Nov. 22 - Dec. 21
The Moon this month is called the Beaver Moon, Frosty Moon.
---

Coming up in December!
November Weddings and Anniversaries Do you know what to get? We all know about getting silver for the 25th and gold for the 50th. But, what about all the anniversaries in between? Find The right gift for each year
---
---
Potpourri:
Turkey Trivia- Be in the know.
Fruitcake Is it for real???
After not hearing a word about them for 10 months, round little Cranberries roll upon the scene, just in time for the holidays! More on Cranberries
Pumpkin Recipes Galore! Will it be plain old pie? Or, are you gonna be creative!?
---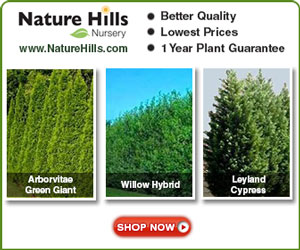 ---
---
Holiday Insights, where every day of the year is a holiday, a bizarre or wacky day, an observance, or a special event. Join us in the daily calendar fun each and every day of the year.
Did You Know? There are literally thousands of daily holidays, special events and observances. There's more than one for every day of the year. Many of these holidays are new. More holidays are being created on a regular basis. At Holiday Insights, we take great efforts to thoroughly research and document the details of each one, as completely and accurately as possible.
---
Note: If you are using the dates in our site for calendar or other publishing purposes, we recommend you double check with other sources. Each year, we find a number of holidays with conflicting dates.