Home
Content Channels:
Major Holidays
Holidays by Month
Food Holidays
Garden Holidays
Birthdays
Anniversaries
Just 4 Fun
This Day in History
Christmas
Halloween
Thanksgiving
Easter
Valentine's Day
St. Patrick's Day
Chinese New Year
Holiday Recipes
Garden Recipes
Pumpkin Recipes
Chinese Recipes

How to Create Special Days

"National" Days Definition



Daily Calendar Holidays - Daily Holidays, Traditions, Fun, Facts, more!
Daily Calendar Holidays - October
It's October, let the fun begin.! There are plenty of holidays and events to enjoy this month. Among the biggest are Bosses Day and Sweetest Day. But, don't forget Make a Difference Day. The month ends with the second biggest holiday of the year. (to some, it's the biggest)....Halloween. Halloween is a fun, low stress event. Kids from 1 to 101 enjoy it. Make sure to surf over to our big section of Absolutely Halloween.
October Holidays and Events:
This month in History:
October 1, 1971 - Walt Disney World opened in Orlando, Florida
October 14, 1964 - Martin Luther King Jr was awarded the Nobel Peace Prize
October 24, 1901 - Anna Edison Taylor is the first person to survive going over Niagara Falls in a barrel.
October 29, 1929 - The New York Stock Exchange crashed on what came to be known as "Black Tuesday", starting the Great Depression.
Find more at More this Month
Among other things, October is:
Breast Cancer Awareness Month
Cookie Month ...oh, yeah!!!
National Popcorn Popping Month
October Fall and Halloween Notes:
---

Coming up in November!
October Weddings and Anniversaries Do you know what to get? We all know about getting silver for the 25th and gold for the 50th. But, what about all the anniversaries in between? Find The right gift for each year
More October Fun... If you love October, and you love Halloween, you will love Pumpkin Nook!
---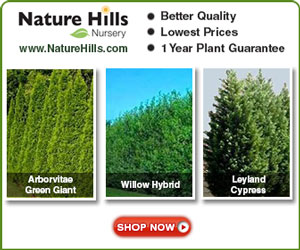 ---
---
Holiday Insights, where every day of the year is a holiday, a bizarre or wacky day, an observance, or a special event. Join us in the daily calendar fun each and every day of the year.
Did You Know? There are literally thousands of daily holidays, special events and observances. There's more than one for every day of the year. Many of these holidays are new. More holidays are being created on a regular basis. At Holiday Insights, we take great efforts to thoroughly research and document the details of each one, as completely and accurately as possible.
---
Note: If you are using the dates in our site for calendar or other publishing purposes, we recommend you double check with other sources. Each year, we find a number of holidays with conflicting dates.
*******
Shop For:
Halloween Decorating
and Pumpkin Carving

Jello Molds
Cell Phones

Clothing - Fashions

Electronic Best Sellers

Groceries
*******