Home
Content Channels:
Major Holidays
Holidays by Month
Food Holidays
Garden Holidays
Birthdays
Anniversaries
Just 4 Fun
This Day in History
Christmas
Halloween
Thanksgiving
Easter
Valentine's Day
St. Patrick's Day
Chinese New Year
Holiday Recipes
Garden Recipes
Pumpkin Recipes
Chinese Recipes

How to Create Special Days

"National" Days Definition



May, 2022 Daily Holidays, Traditions, Fun, Facts, more!
You've arrived at Holiday Insights, where you will find fun, information, and lots more about every May, 2022 daily holidays on the calendar. You'll find daily holidays for every month and every day of the year, too. We've got you covered on the big ones, the small ones, and all of 'em in between. Whether you are seeking information for making a calendar for your organization or group, researching for a school report, or just having fun, we've got what you are looking for.
May Holiday Happenings!!
What a great month! Spring is in full bloom, even in the most northern areas of the U.S. In the south, summer weather will begin to appear. The month brings a profusion of flowers, and a wealth of holidays and special events perfect for flower giving. Mother's Day is one of the biggies. Make sure to honor Mom with some of those brightly blooming flowers. But most of all, honor her with some of your time. It's a big month for other holidays and events, too. The month of May concludes with Memorial Day, an opportunity to remember and to honor members of the Armed Forces who have given their lives so we can enjoy freedom and the lifestyles we lead.
Oh, don't forget to check out the Mom-ism's It's a warm trip down memory lane.
Greetings! Don't forget to send a free Ecard to your Mom and Grandmom. Surf on over now and make a free Ecard for Mother's Day, Cinco De Mayo, Memorial Day, a Birthday, anniversary, or any event!
May Holidays and Events:
This month in History:
May 1, 1883- "Buffalo Bill" Cody's first Wild West Show
May 2, 1963- 3 Martin Luther King Jr. makes his "I Have a Dream" speech.
May 7, 1941- Big band leader Glenn Miller records the "Chattanooga Choo Choo".
Find more at More this Month
Among Other Things, May is:
Date Your Mate Month
National Barbecue Month
Older Americans Month
Greetings! Don't forget to send a free Ecard to that special someone. Surf on over now and make a free Ecard for MOther's Day, NAtional Teacher's Day, a Birthday, Anniversary, or any event!
Upcoming June Holidays
May Weddings and Anniversaries Do you know what to get? We all know about getting silver for the 25th and gold for the 50th. But, what about all the anniversaries in between? Find The right gift for each year

---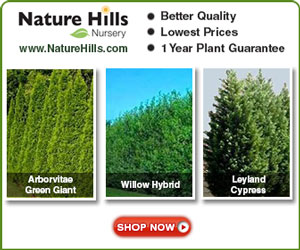 ---
Holiday Insights, where every day of the year is a holiday, a bizarre or wacky day, an observance, or a special event. Join us in the daily calendar fun each and every day of the year.
Did You Know? There are literally thousands of daily holidays, special events and observances. There's more than one for every day of the year. Many of these holidays are new. More holidays are being created on a regular basis. At Holiday Insights, we take great efforts to thoroughly research and document the details of each one, as completely and accurately as possible.
---
Note: If you are using the dates in our site for calendar or other publishing purposes, we recommend you double check with other sources. Each year, we find a number of holidays with conflicting dates.
*******
Shop For:
Live Plants
*******